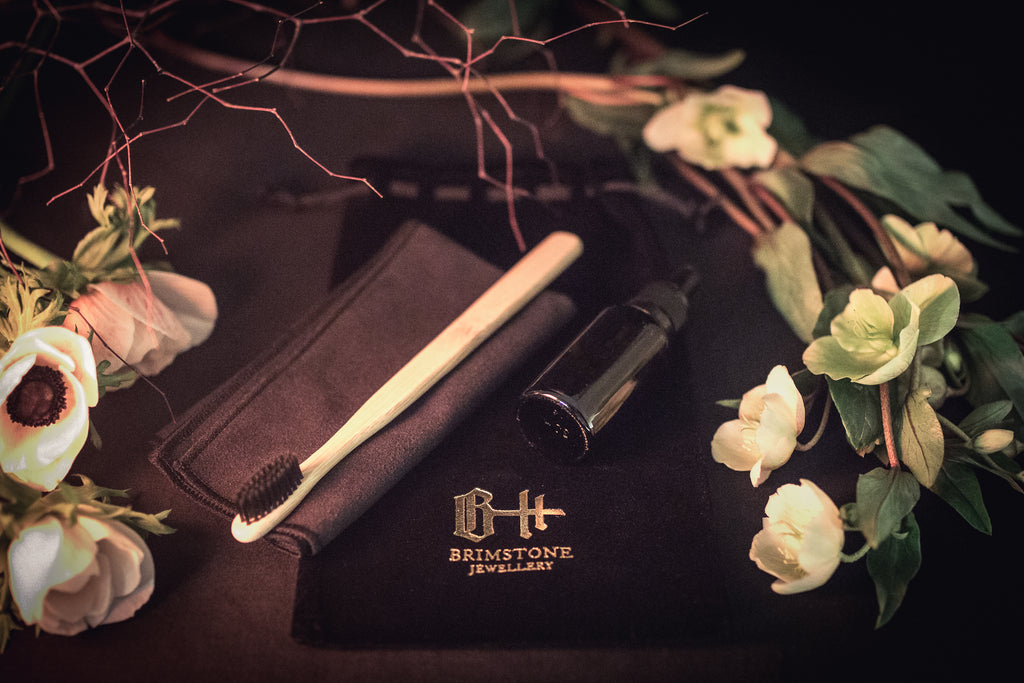 Deluxe Cleaning & Care Kit
When you invest in beautiful jewels and adornment, it really pays to care for them over the years, which is why we are thrilled to give you Brimstone Jewellery's deluxe cleaning and care kit.
Incorporating a cleaning routine for your jewels even just once or twice a year will help keep them clean and sanitary and retaining their lustre.
The Deluxe Cleaning & Care kit contains:
Superior quality black microsuede polishing cloth.
An eco conscious bamboo handled soft cleaning brush.
Amber glass dropper bottle of non-allergenic & fragrance free jewellery cleaning liquid.
Foil stamped Brimstone velvet bag to stash your cleaning kit away in.
We have taken the time to only source high quality elements to this kit, all which we use in the Brimstone studio.