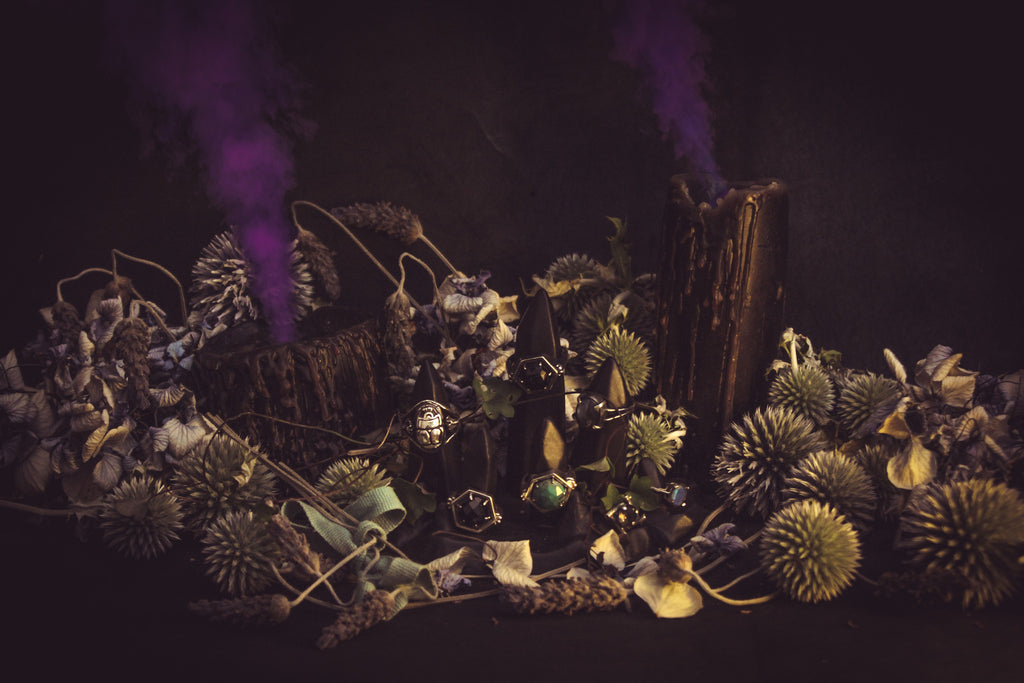 Limited Edition Ceramic Stalagmite Ring Holder - Matte Black
With two local handmade businesses, and a perfect collaboration in mind, NZ Artist Georgie Malyon worked with the team at Studio Ceramics to create a unique limited edition ring holder after our own hearts.
Styled and photographed by Malyon, the Stalagmite holders are covered in the beautiful hand crafted creations made by Ami of Brimstone Jewellery.
Rings can be placed on the organic stalagmite formations of varied heights and sizes. The ceramic functional sculpture holds, protects and display your rings, and can also be used to store bracelets, earrings, photos, spells and other small treasures.
Available in Matte Black, Blush Pink and Metallic Black and packaged with a pretty gift wrap. Ceramic Stalagmite ring holder dimensions are approximately 10cm in height x 13cm in width x 10cm in depth.
Please note the jewellery in the images do not come with the holder. Please explore the website to add some treasures to begin or extend your own Brimstone collection.
Explore Georgie Malyon's enchanted world of floral art and prints at www.georgiemalyon.com