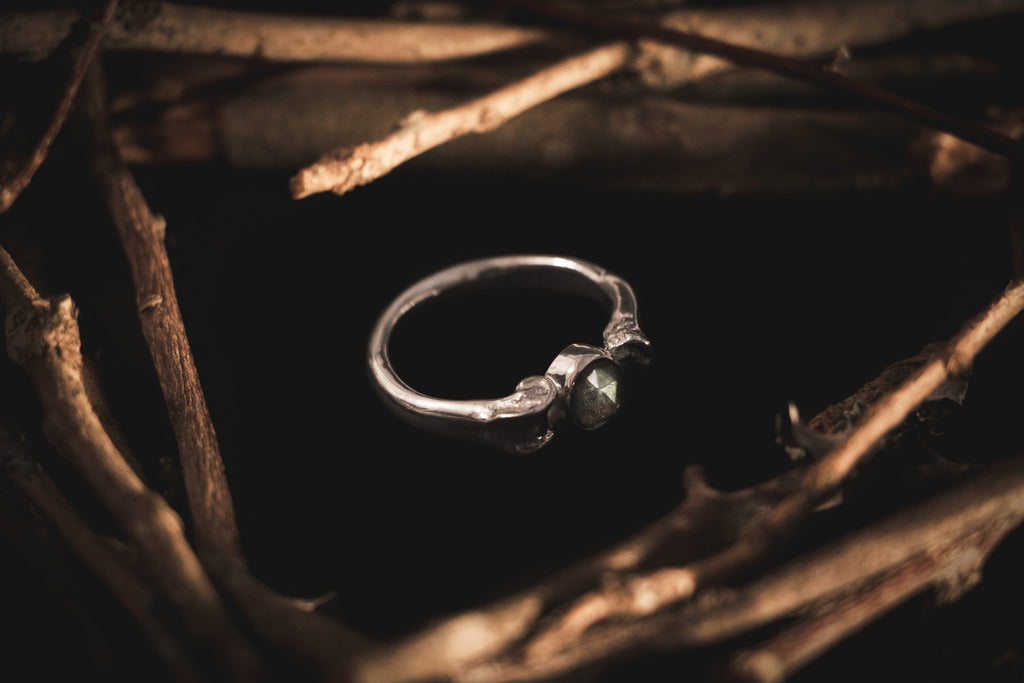 Black Burial II
An evolution of the Black Burial ring from Brimstone Jewellery's first collection 'One Last Midnight',  this beautiful cast bone ring nestles a bezel set gem in the centre.
A unique wrapping bone, cast in sterling silver from remains found in the black sands at Piha Beach (Auckland, New Zealand).
Detail has been kept on this ring to maintain its authentic bone aesthetic. 
Made to your size.
Please use the drop menu to select your choice of available gemstone. If you have something specific in mind please use the contact form and I can source a gemstone just for you.
Options also vary with a cabochon cut stone (Smooth and rounded on top) or a rose cut stone (faceted on top). 
If you have any gemstone queries - please use my contact form to enquire anytime.