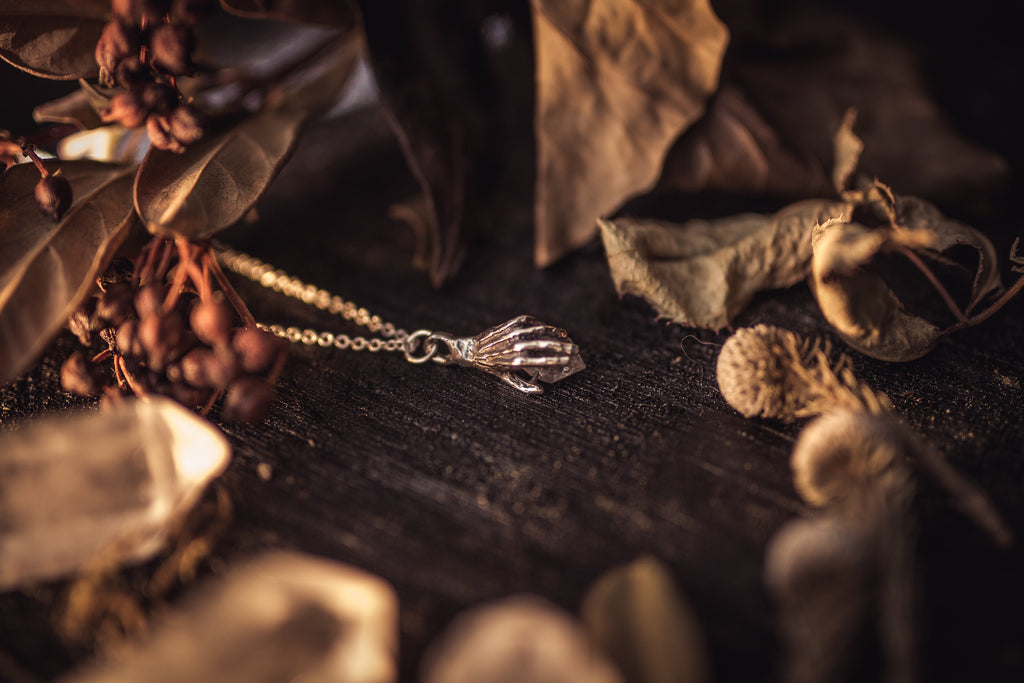 Diviner
For those with a reverence for the earth and nature.
For those with an interest in natures balance.
For those who wish to carry minerals from the earth on your person and connect with their energy.
The Diviner pendant hand is made from solid silver and grasps a small clear quartz crystal. Please note that all quartz crystals used in this piece are hand selected by me for their aesthetic and quality, but will vary slightly from the photographed piece, due to the unique and incomparable nature of each piece.
The Diviner pendant measures approx. 20mm in length by 15mm wide and hangs on a 45cm solid silver or gold chain.