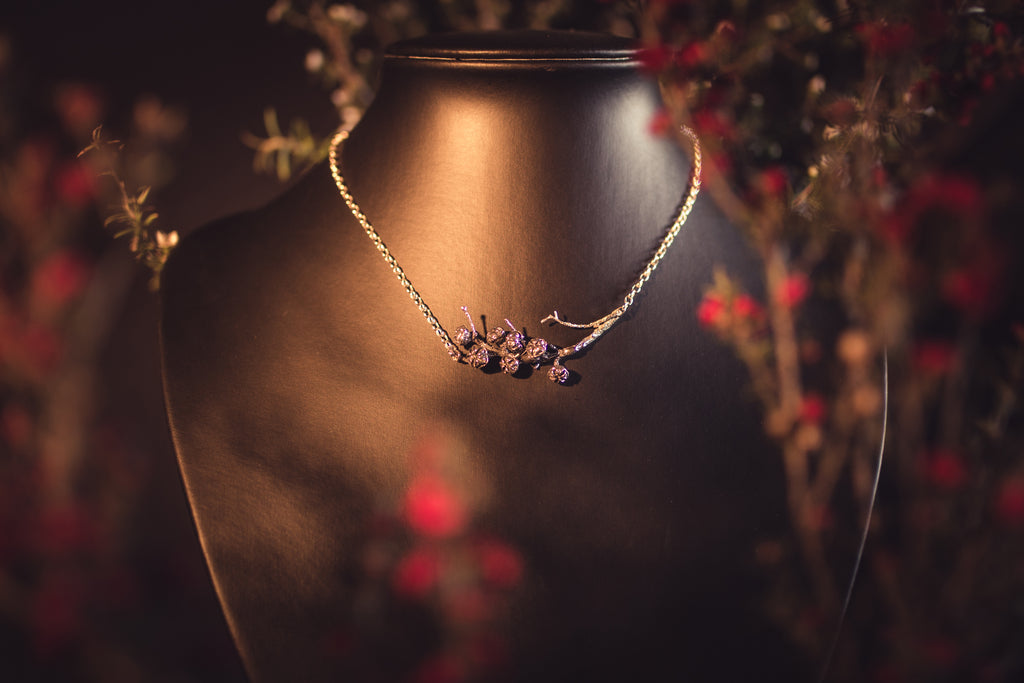 Mānuka Necklace
Sweet, tiny jewels, made with life cast M
ānuka seed pods. 
The statement Mānuka necklace features a life cast sprig of Mānuka pod's on branch - 5cm long X 2.5cm high and adorns an oval link 40cm chain to sit on the upper décolletage.
A species of flowering plant native to New Zealand, 
M
ānuka trees flower in white, or occasionally pink or red, in flourishes of tiny five petaled flowers. 
Manuka leaves are prickly and the enchanting little seed capsules often remain on the plant year round.
These jewels are life cast from foraged M
ānuka pods, which mean every single one is unique and will differ from the pictured piece. We are happy to email with photographs of your unique piece in progress.
Mānuka
 botanical jewels are the perfect giving gift and lovely way to adorn nature on your self.