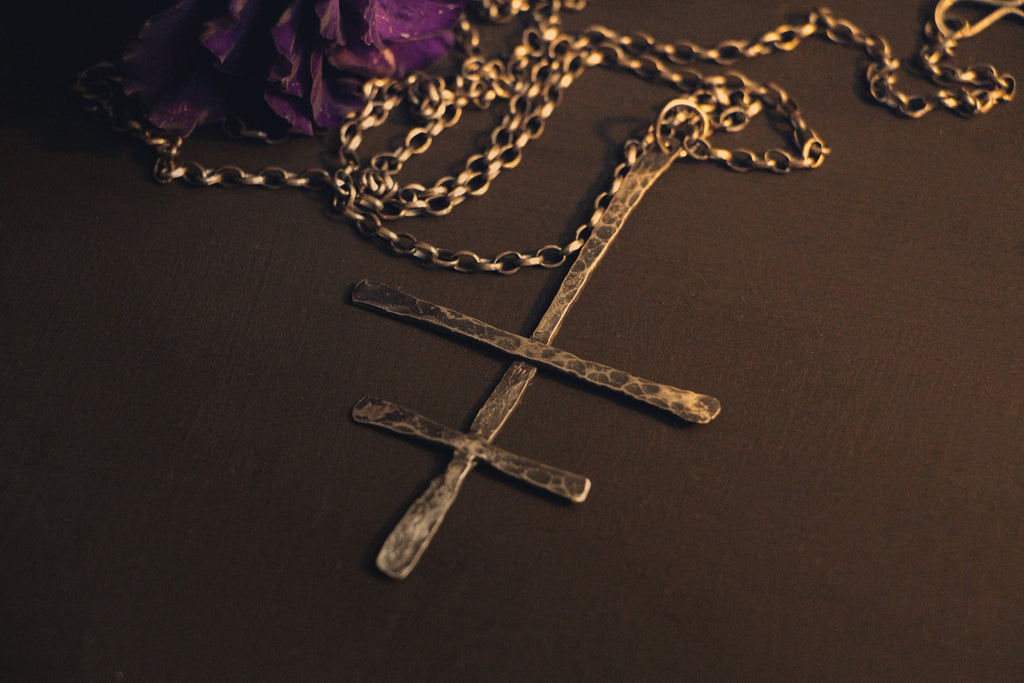 Sulphur Rise Necklace
Brimstone Jewellery's stand out first long length necklace. A beautiful Brimstone cross, 70mm in length, individually hand hammered from sterling silver, and finished, with sulphur no less, to obtain a dreary dull grey patina to compliment the unique hand hammered texture. Pendant sits below bust as a statement piece.
Hung on a 75cm patina solid sterling silver oval link chain with a custom Brimstone Jewellery handmade latch and sigil tag.