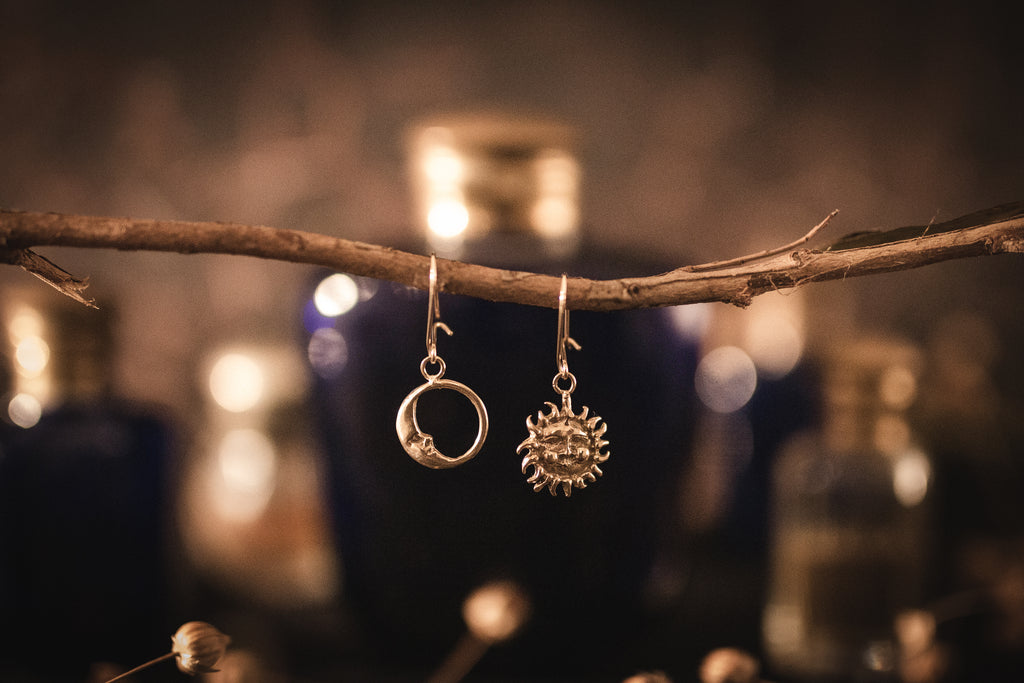 Syzygy Earrings
The Sun. The Moon. The Luminaries.
The word S Y Z Y G Y describes a pair of connected or corresponding things, especially a pair of opposites.
A conjunction or opposition, especially of the moon with the sun.
The Syzygy Earrings measure a 13mm diameter, and hang on solid silver or gold safety latching ear hooks.