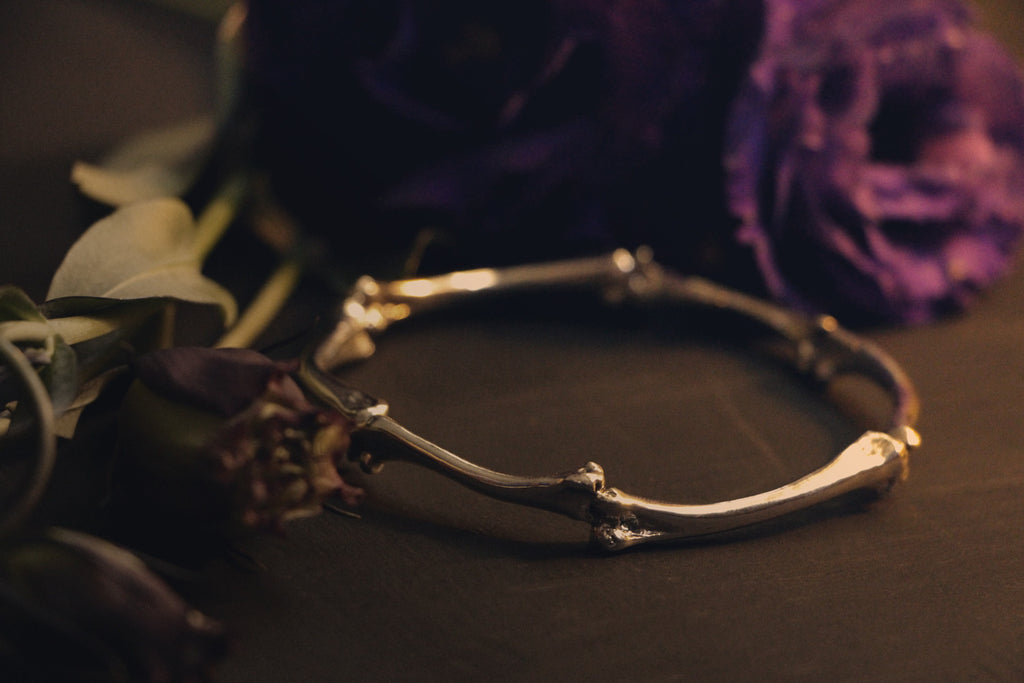 Black Burial Bone Bracelet
An elegant solid sterling silver bangle made from bones found in the black sands of Piha Beach (Auckland, New Zealand), this is the star piece of Brimstone's 'One Last Midnight' collection, a solid piece for serious collectors.
Detail has been kept on this bracelet to maintain authentic bone aesthetic.
One Standard Size - Diameter: 64mm
Email for custom sizing.