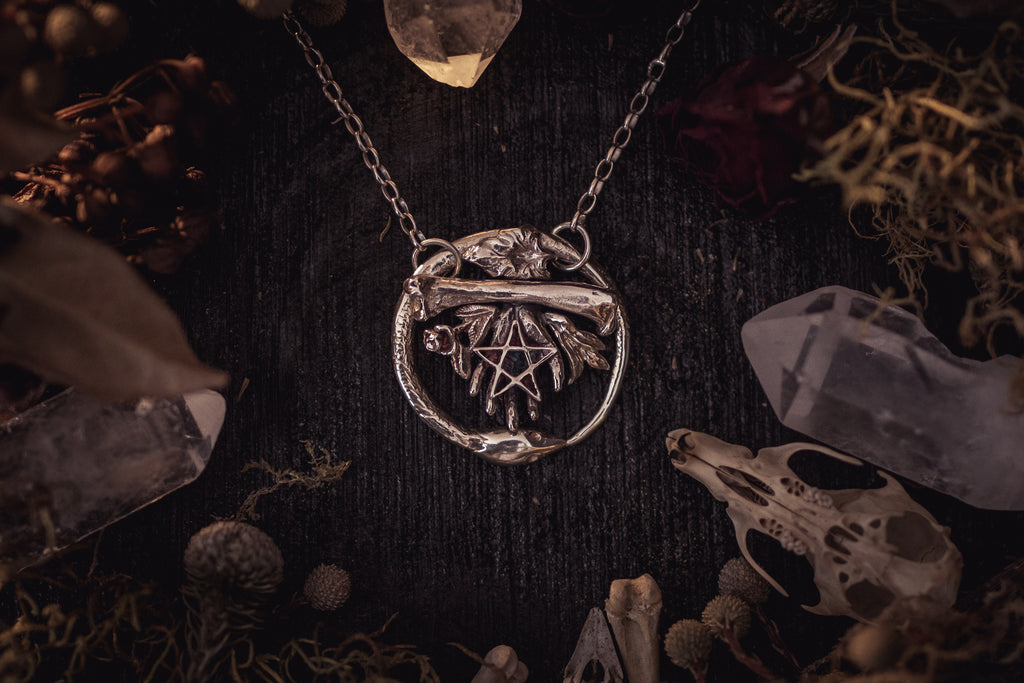 Haegtessa Necklace
For those who decide not to stick to the roads and well-known paths of the norm.
For those on the outer edges of the community, on the 'other side of the town's boundary hedge'.
For those who do whatever comes natural to them; they follow their instincts, and their heart.
For those who have little interest in organised religion, and may wish to blaze their own path, like the wise women of old.
The Haegtessa pendant is made with solid silver and hangs on an oval link 50cm solid silver chain which clasps at the back of the neck.