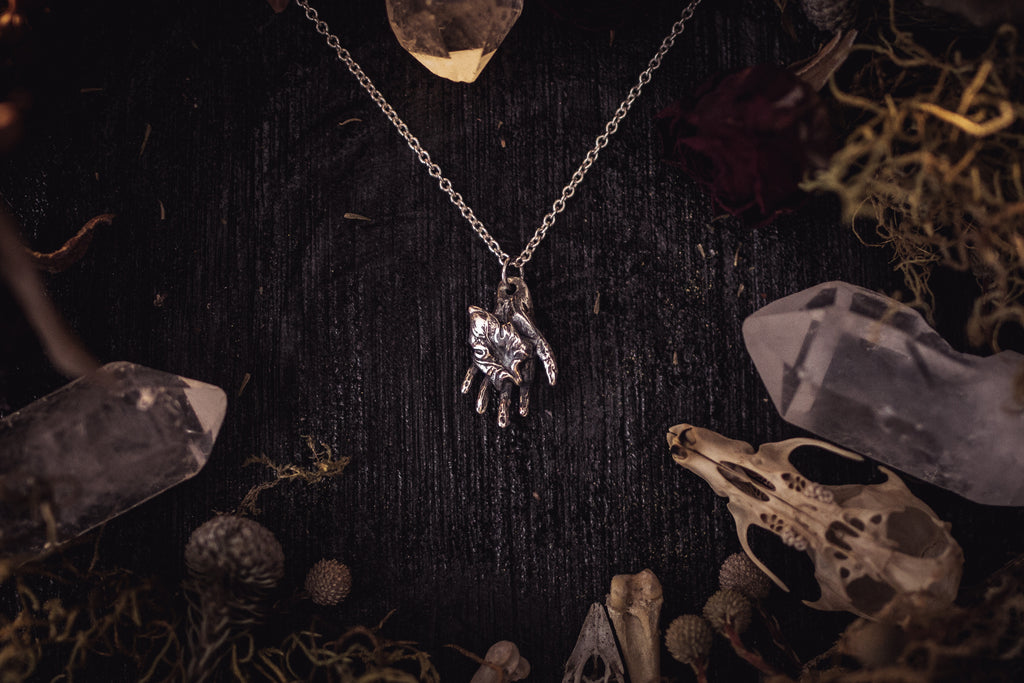 Herbalist
For those who work with nature and their hands.
For those who love and respect nature.
For those who enlist nature to deal with natural problems, who harvest more weeds than they pull.

The Herbalist pendant measures approx. 20mm in length by 15mm wide and hangs on a 45cm solid silver or gold chain.