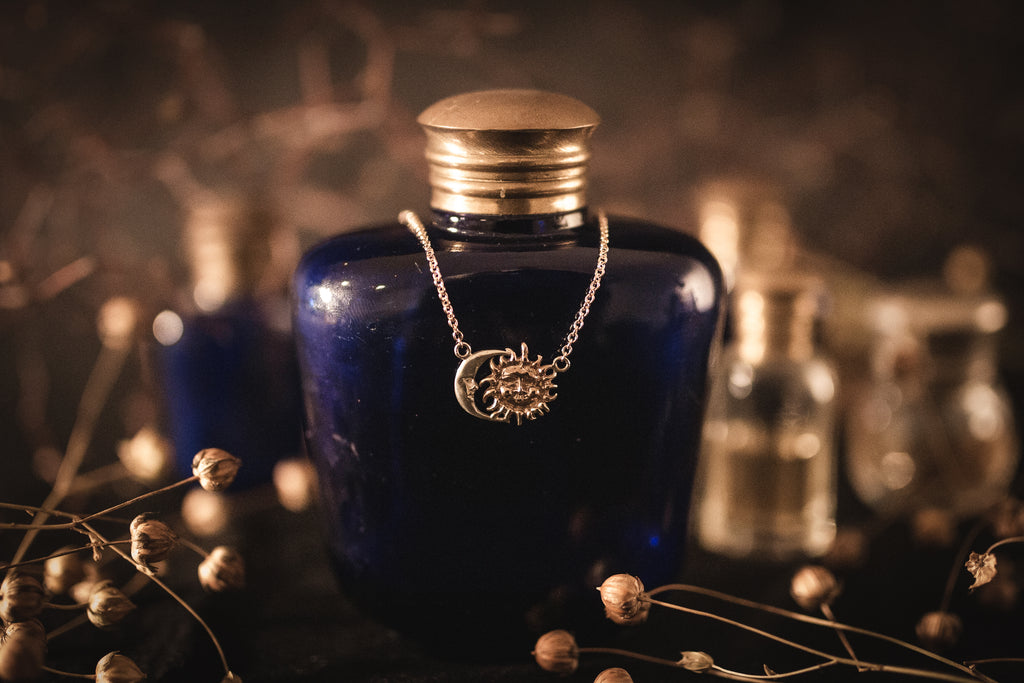 Luminaries Necklace
The Sun. The Moon. The Luminaries.
The Luminaries necklace is available in three options:

- All Solid Sterling Silver with silver chain.
- All Solid 9ct Yellow Gold with gold chain.
- Sterling Silver Moon, 9ct Yellow Gold Sun, Sterling Silver Chain.
The pendant hangs on a 45cm chain.
Pendant dimensions: 18mm wide X 16mm high.