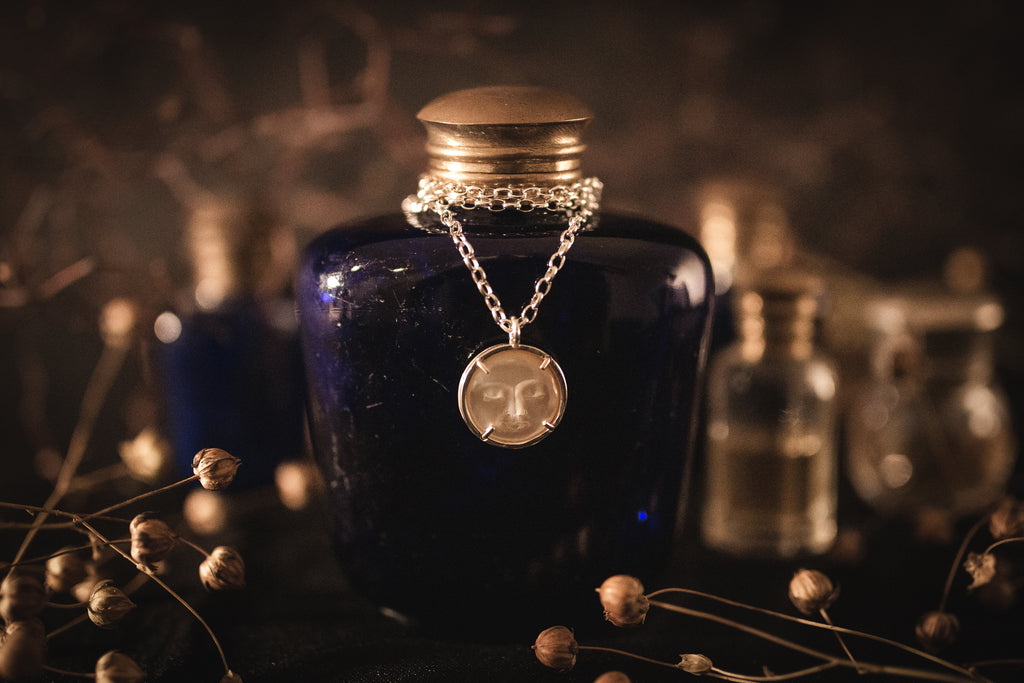 Sleeping Luna Amulet
Sleeping Luna is solid hand fabricated amulet, the silver disc cradles a hand carved mother of peal sleeping moon face (Sourced from the carver), gripped carefully between four 9ct Yellow Gold claws. Flipping to the back of the pendant reveals the Brimstone Jewellery Sigil & Ouroboros.
This little sleepy moonface is served well in the form of carved mother of pearl, as it illuminates a beautiful pearly iridescent glow.
The Sleeping Luna Amulet measures a 20mm diameter, and adorns a solid link silver chain in 50 or 65cm length options.