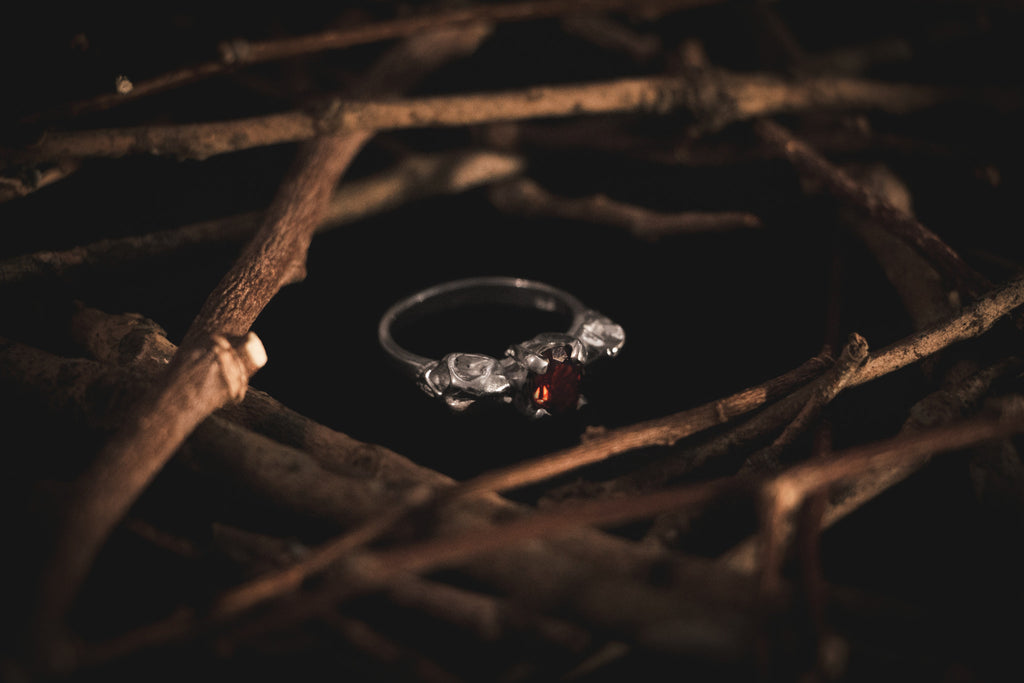 Twin Vertex
A representation of death and mortality blended with beauty.
This double skull 6x8mm gem set ring is made with solid silver with a choice of gemstone.
Every good jeweller needs a killer skull ring - this one being inspired by Kat Von D's engagement ring of past.
The Twin Vertex ring will be made to your size, gem set with your choice of stone, and finished and polished, all by hand.