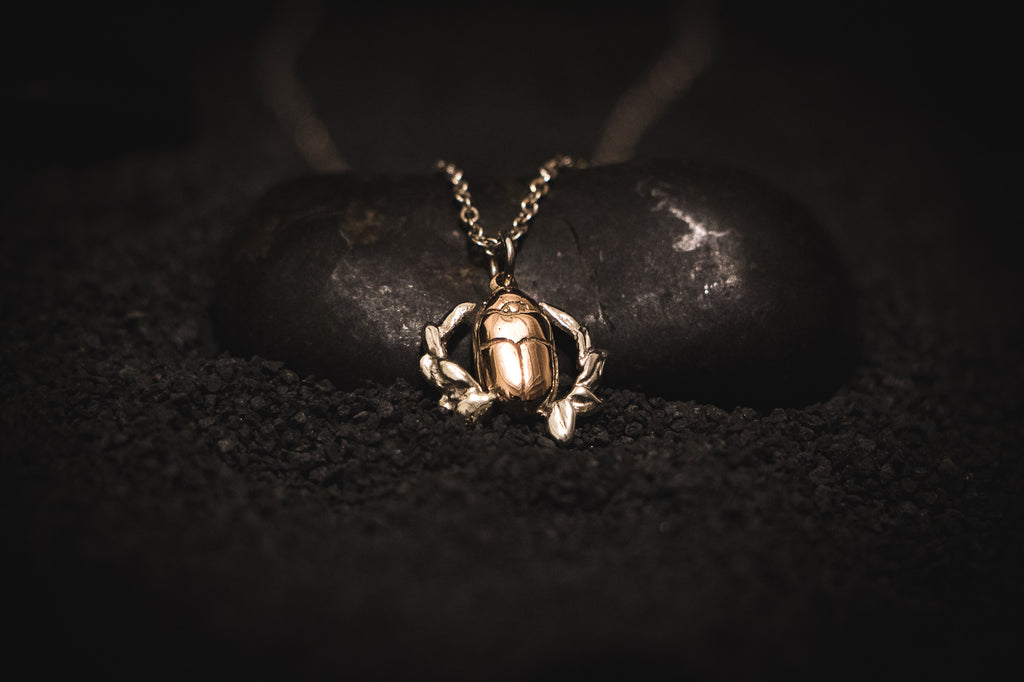 Ascension Talisman
The winged scarab offers doubly in terms of an amulet representing earth and sun power.
Wings are an icon of travel and serve as a protective for all wayfarer's, and in ancient Egypt, the scarab was viewed as a sign of eternal renewal and re-emergence of life.
This solid talisman pendant is 18mm in length and 14mm wide, and hangs upon a 50cm solid chain.
Available in Silver, 9ct Yellow, Red and White gold - or a combination of two metals upon request.