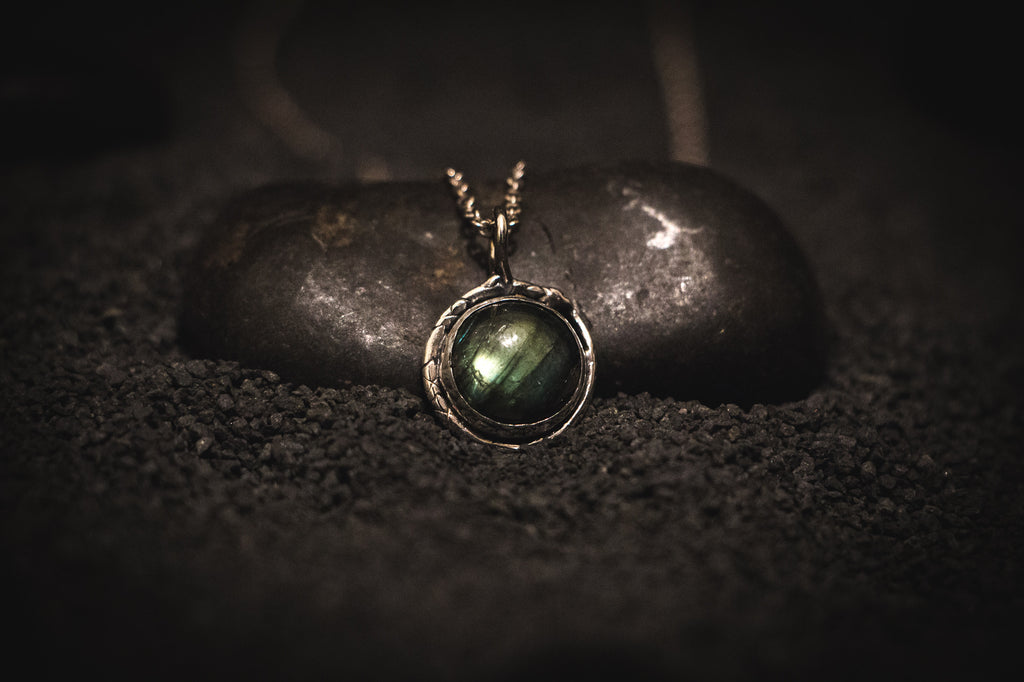 Eternal Return Amulet
The ouroboros - something existing in or persisting from the beginning with such force or qualities it cannot be extinguished.
It is a symbol of self-reflexivity, introspection and cyclicality, especially in the sense of something constantly re-creating itself.
The eternal return.
This amulet is 15mm in diameter, and hangs on a 50cm chain in solid silver or 9ct gold. It is set with a deep blue green Labradorite 11mm diameter stone, cut in cabochon form, round and smooth.