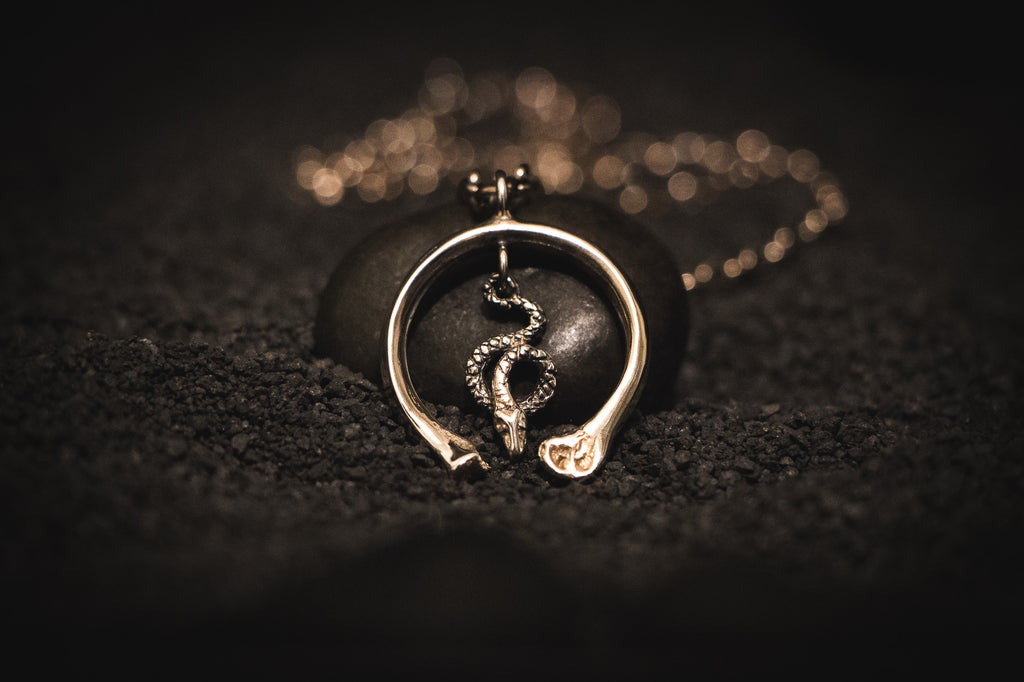 Primordial Talisman
This Primordial Talisman represents beginning.
Throughout history the snake has had many legends surrounding it, linking to creation, fertility and transformation.
This talisman pendant comprises of a solid bone, life moulded and cast in solid metal from a bone remnant found in the black sands of Piha Beach in Auckland.
The curved bone talisman measures 20mm wide by 22mm in length, and within the serpent charm measuring 16mm hangs. The talisman adorns a solid oval link 50cm chain.
Available in solid sterling silver.