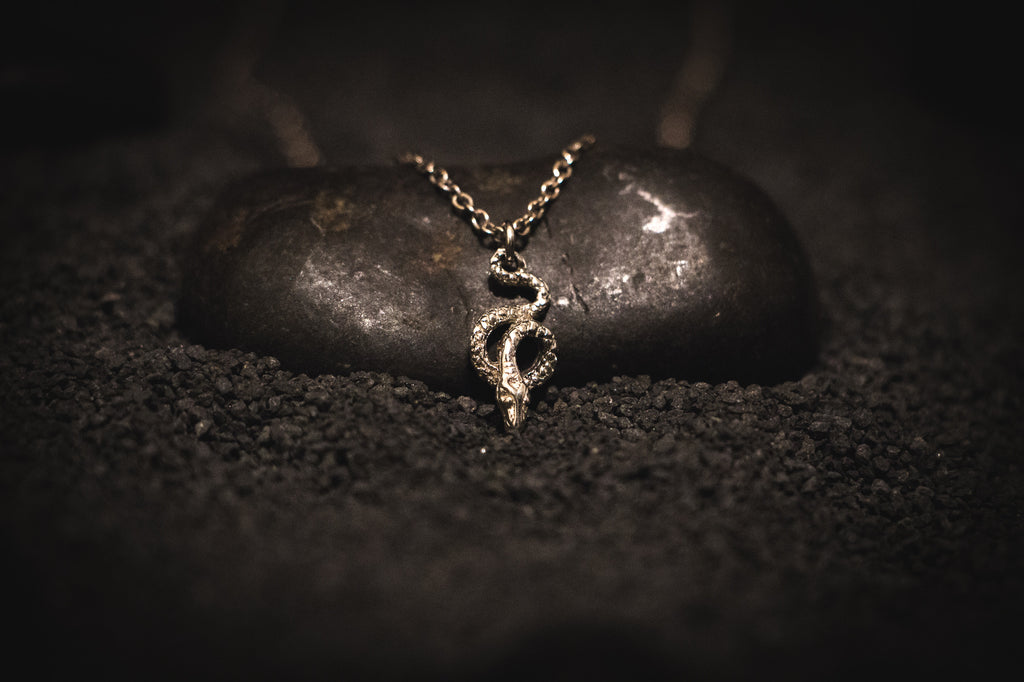 Serpent Necklace
A Snake sheds its skin just as we can shed our illusions and limitations. We are then able to use our vitality and desires to achieve wholeness.
Agile, sleek and lightweight, the snakes encourages us to reach our maximum potential through the simplest most economical means.
This small antique style snake charm measures 16mm in length and adorns a 45cm chain in solid silver or 9ct yellow gold.