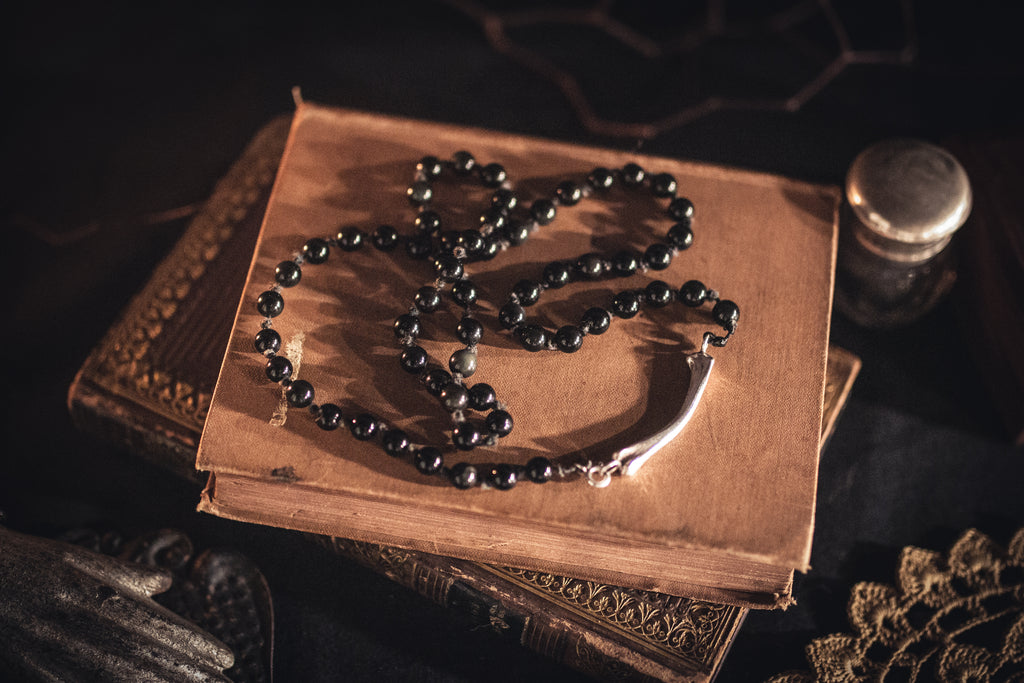 Ritual Beads with Bone Clasp
Hand knotted ritual beads, which clasp close with a solid sterling silver bone clasp. The clasp gives variability to be styled to the side, at the bottom like a pendant, or to the back of the neck.
Each strand is hand knotted with intent. The Solid Silver Bone clasp measures 45mm long by 6mm thick.
Available in different gemstone beads and varied lengths:
42cm - Choker Style
45cm - Short Necklace Style
55 cm -Sitting Mid Chest
65cm - Bust Length, can be doubled around the neck.