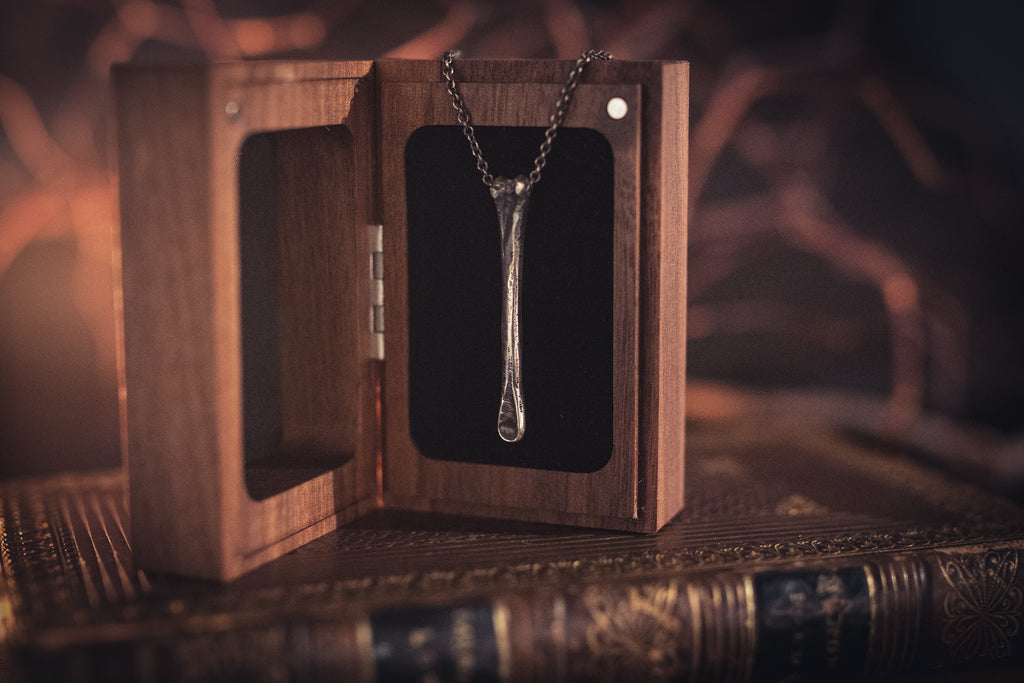 Devil's Spoon
The Devil's Spoon.
This amulet comprised of a solid sterling silver bone, life cast from a keepsake ethically foraged from the black sands of New Zealand's Piha Beach.
Inspired by 17th Century snuff receptacles, the bottom end of the bone has been hand forged with flame and hammer into a spoon.
Made with your choice of 50cm (upper chest) or 70cm (Mid Bust) length blackened solid silver fine chain.