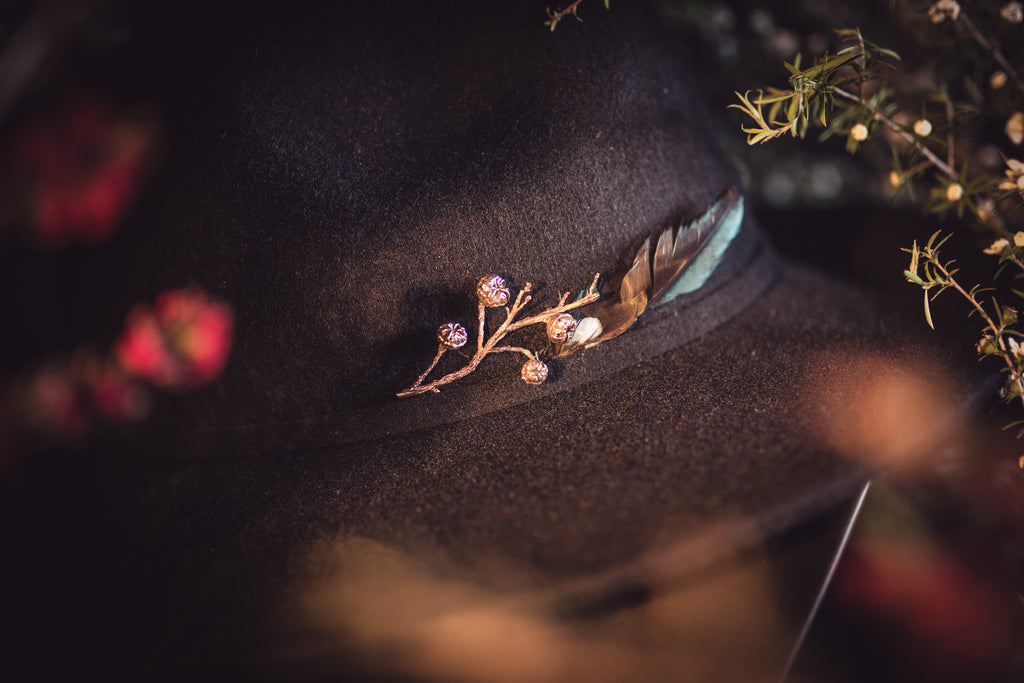 Mānuka Lapel / Hat Pin
Sweet, tiny jewels, made with life cast M
ānuka seed pods.
The 
Mānuka pin is a beautiful way to adorn your coat lapel, jacket, bag, or style onto a hat with feathers. Available in Bronze or Silver, please leave in the comment section at check out if you would like a smaller or larger piece for what you have in mind.
A species of flowering plant native to New Zealand, 
M
ānuka trees flower in white, or occasionally pink or red, in flourishes of tiny five petaled flowers. 
Manuka leaves are prickly and the enchanting little seed capsules often remain on the plant year round.
These jewels are life cast from foraged M
ānuka pods, which mean every single one is unique.
Mānuka
 botanical jewels are the perfect giving gift and lovely way to adorn nature on your self. 
Please note when purchasing bronze: The bronze Mānuka pod will come in a high polish finish, but over time will take on its own natural patina, developing an earthy metallic brown look. It can be polished back to lustre with a cloth or left to develop it's own unique metal identity.