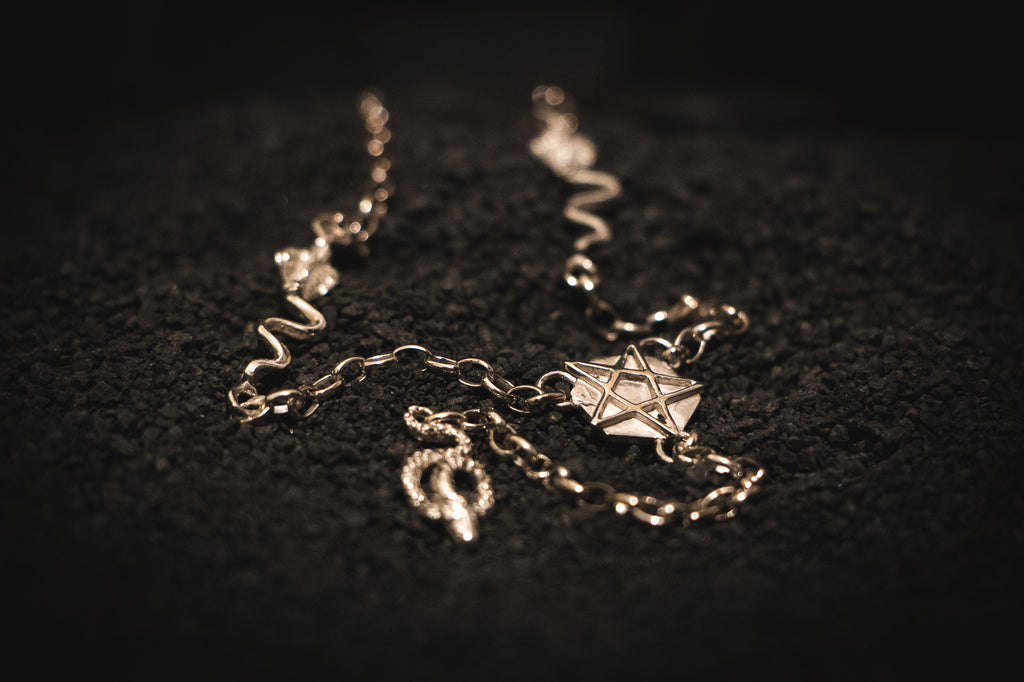 Serpentine Hex Rosary
A Snake sheds its skin just as we can shed our self illusions and limitations. We are then able to use our vitality and desires to achieve wholeness.
Agile, sleek and lightweight, the snakes encourages us to reach our maximum potential through the simplest most economical means.
The hero of Brimstone Jewellery's 'Serpentine Hex' collection, this serpent lariat necklaces comprises a 60cm back clasped oval link solid chain, with an additional 10cm length to adorn the rosary serpent.
Available with two different centre hex options - the engraved morning star, or  raised pentagram.
Made to order in your choice of solid silver or 9ct yellow gold. If you wish for mixed metals please use the contact form to discuss your customised piece.