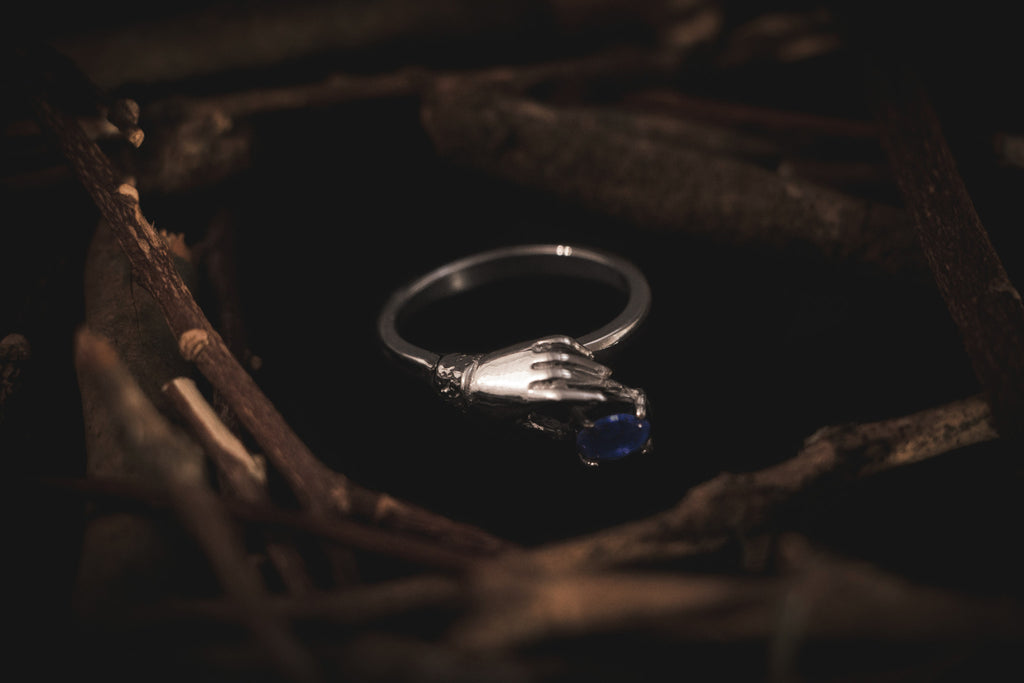 Spells
The hand - used as a tool, as a symbol, and as a weapon.
It serves as eyes for the blind, a mouth for the mute, and is a symbol of salutation, supplication, and condemnation.
This solid silver ring sees a single hand grip its very own symbol of secrecy, love, condemnation, or a promise, in the form of a sweet claw set gemstone.
If you are after a particular gemstone, please use the contact form and I will try and source one for you.