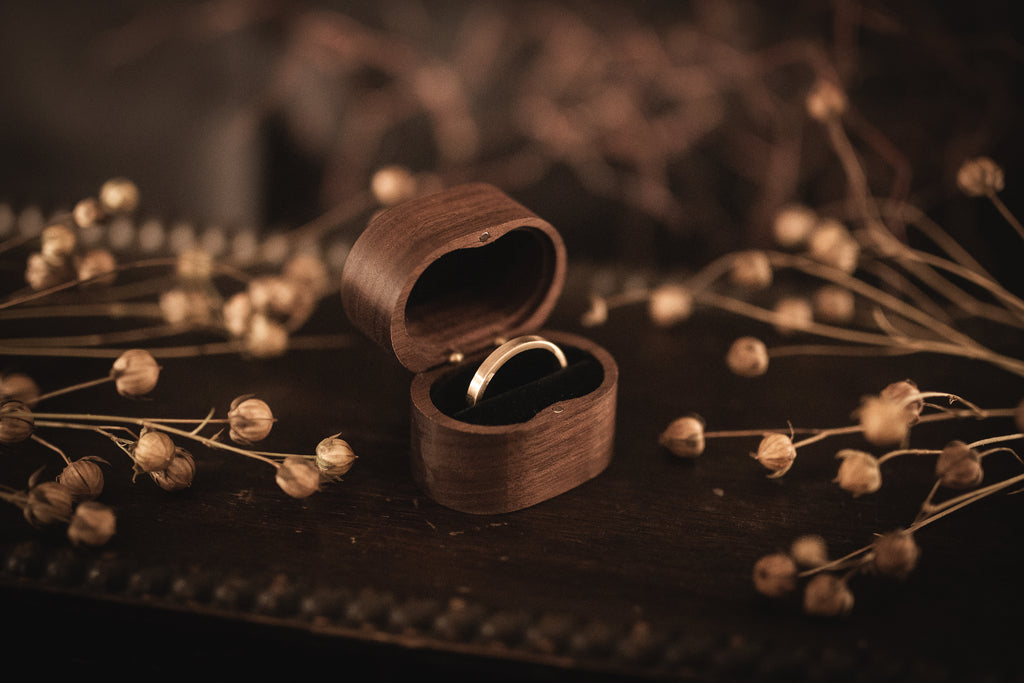 Walnut Oval Ring Box
Brimstone's luxe walnut ring boxes are produced for us by an artisan New Zealand company with an ethos for sustainable hand-crafted jewellery packaging.
For your treasured keepsakes, the walnut ring box gives timeless design and offers luxury and elegance to compliment your high-quality gift, reflecting the value and importance of not just the jewellery within it, but also the moment in which it is given.
Taking inspiration from a bygone era, the Vintage Oval has an exquisite, classic oval shape compliments both vintage and modern pieces. One slot accommodates a single ring.
Each box is masterfully crafted  from a single piece of timber, so both parts are a lovely, continuous match, emblazoned with the Brimstone Jewellery sigil atop.
Dimensions: 41mm(l) x 29mm(w) x 36mm(h)