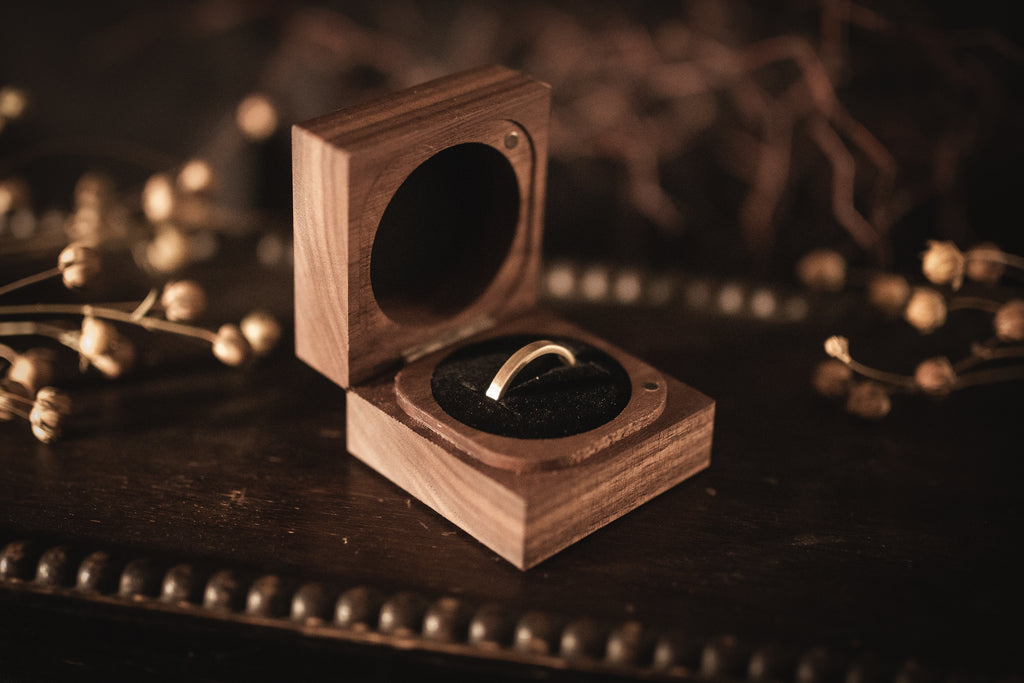 Walnut Square Ring Box
Brimstone's luxe walnut ring boxes are produced for us by an artisan New Zealand company with an ethos for sustainable hand-crafted jewellery packaging.
For your treasured keepsakes, the walnut ring box gives timeless design and offers luxury and elegance to compliment your high-quality gift, reflecting the value and importance of not just the jewellery within it, but also the moment in which it is given.
This single ring square walnut box is Slim-lined and features a negative designer detail around the outside. 
Each box is masterfully crafted  from a single piece of timber, so both parts are a lovely, continuous match, emblazoned with the Brimstone Jewellery sigil atop.
50mm (w) x 50mm (l) x 35mm(h) Ring slot circle 38mm Ring clearance 31mm